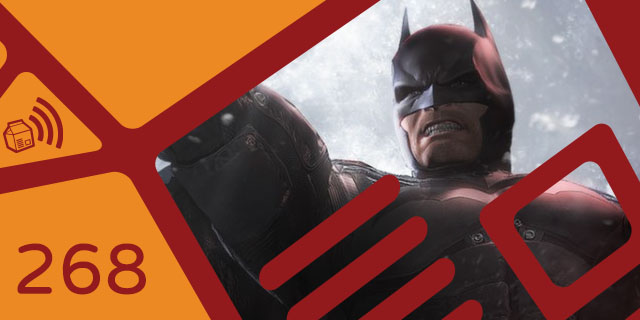 The busy season is upon us! Hear our thoughts on Batman: Arkham Origins, WWE 2K14, The Typing of the Dead: Overkill, Sonic Lost World, the latest first-party Wii U releases, the future of Metal Gear Solid and where The Walking Dead is heading next. Plus: we send off the 360 and PS3 by talking about our favorites.
Check out the show here, check us out on iTunes or use the RSS feed in your favorite podcast aggregator. Let us know what you think! Email podcast[at]snackbar-games.com.
Hosts: Andrew Passafiume, Graham Russell, Henry Skey, Lucas White.
Music: Podcast theme by Tom Casper.