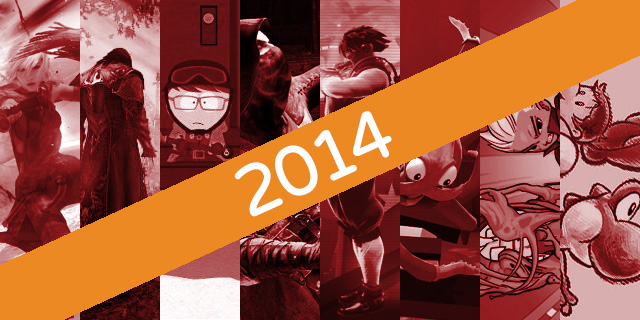 While many releases are packed into the last three months of the year, there's more than enough going on in the rest of the calendar that can be easily forgotten by the holidays. Progress Report is our way of remembering: a quarterly look at the laudable and notable in the games industry.
Biggest Surprise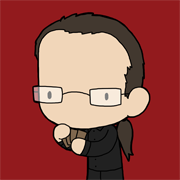 Chris Ingersoll: While I've been pouring nearly 600 hours now into my Monster Hunter 3 Ultimate file, there has been the constant murmur of MH4 emanating from Japan. I didn't pay much attention to it; I knew the odds on it being localized to the West were slim, so why torture myself? And it turns out I was right: we're not getting MH4. But the West is getting Monster Hunter 4 Ultimate sometime in early 2015. I'm going to miss playing on my big screen (MH4U is 3DS-only), but being able to play online anywhere should make up for that.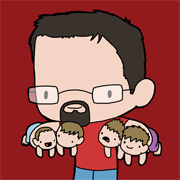 Justin Last: South Park doesn't have a great record in the world of video games. Obsidian isn't known for releasing stable games on the first try. Humor is notoriously difficult to pull off in a video game. And somehow South Park: The Stick of Truth managed to defy all three of these truisms and give players not only a great South Park adventure, but a great RPG with a fun battle system that (despite its vulgarity) gives off a great Paper Mario vibe.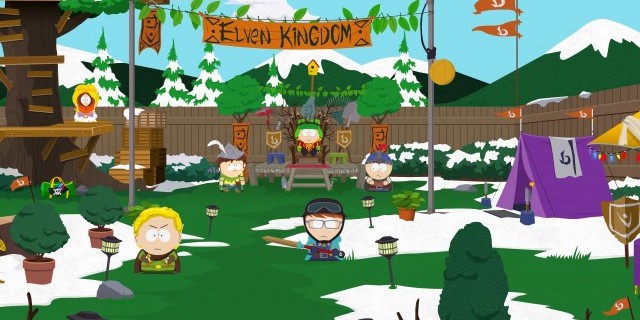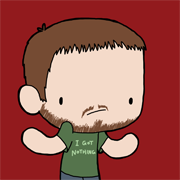 Andrew Passafiume: The first episode of The Walking Dead: Season Two, released late last year, didn't leave me terribly excited for the rest of the episodes. It wasn't bad, but it felt underwhelming compared to even the worst of the original season. Thankfully, Episode Two: A House Divided is an excellent return to form, and leaves me dying to get my hands on what comes next.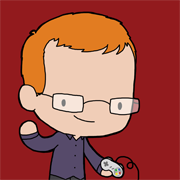 Graham Russell: It's difficult to just invent an addictive contemplative puzzler, but Hugo Smits' Tappingo can certainly give Picross a run for its money. The super-cheap 3DS eShop exclusive has a simple premise: complete the picture by sending colors in a direction from a block until they hit something, making sure they go the number of spaces indicated. Give it a shot, maybe?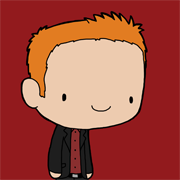 Henry Skey: How big game companies are, amidst loud criticism, listening to their customers and following through with promises to improve their product. Diablo III's controversial auction house closed on March 18th. In addition to the re-launch on consoles (which scored high marks with critics) and the upcoming Reaper of Souls expansion, Blizzard is slowly changing widespread negative opinion among hardcore gamers into well earned praise. In addition, the massively disappointing SimCity now offers an offline mode, despite EA's previous claims that it could absolutely not be run without a constant connection to the internet. Hopefully this is a trend that keeps on trending, and I hope EA and Blizzard reap the benefits of having a good ear to the ground.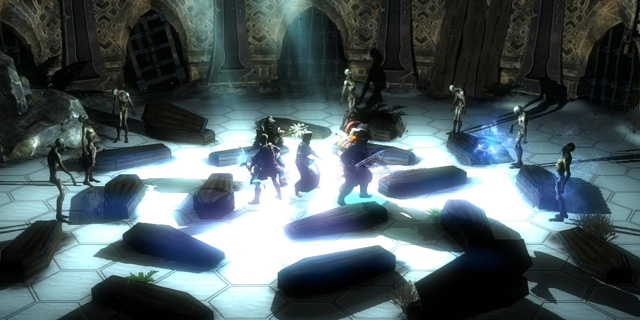 Biggest Disappointment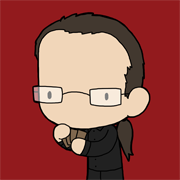 It's not really fair to call Weapon Shop de Omasse a disappointment, because I didn't really have much in the way of high expectations. As I played it, however, the imbalance between the "Twitter simulator-sitcom" aspect and the "repetitive, limited rhythm game" aspect tipped way too far in the wrong direction. It was cute, and I can't say I wasted a lot of money on it, but in the end the experience just didn't work for me.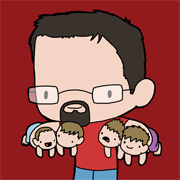 Blackguards is a good game, but it could and should have been a lot better. Spotty voice acting, too-dense menus, sporadic difficulty curve and poorly explained character attributes ensure that new players will feel lost, make poor decisions, perform poorly in battle and quit in frustration long before the various systems click and the setting and story have a chance to shine.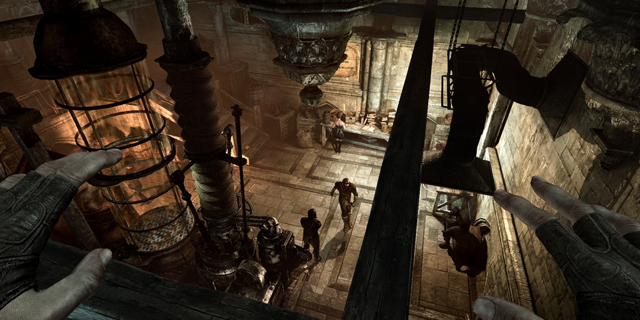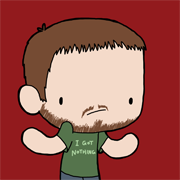 Eidos Montreal's first game was a revival of a classic franchise and was excellent, so I had high hopes for Thief despite its troubled development. Despite showing some promise during preview events, the final game felt lacking. The game's core mechanics were solid, but you were rarely given opportunities to do much with them. It's just one huge missed opportunity.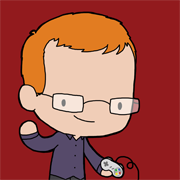 A collection of great Pac-Man games, including a hard-to-find multiplayer one? I had high hopes that Pac-Man Museum would be a great addition to my library. As it stands, some unfortunate decisions regarding price, implementation and platforms make it just a fraction of what it could have been.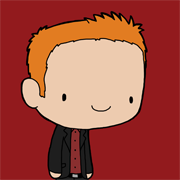 There were many sad stories in the first quarter of 2014, but I'll go with Irrational Games closing shop. This was a shocking and sudden announcement, particularly since its last game, BioShock Infinite, was generally a big success. The BioShock brand will live on at 2K, but without Ken Levine's influence, it's hard to be jumping for joy.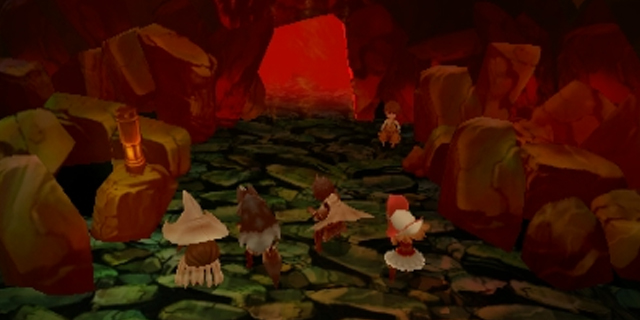 Game of Part One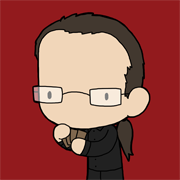 For me, the initial offerings of 2014 have been slimmer than usual. Thankfully, a weighty RPG like Bravely Default is perfect for filling the time between releases I care about. I got the "bad" ending before putting the game down to work on Professor Layton and the Azran Legacy, but now I've gone back to get the "true" ending since I don't have much else to do. The characters are fairly well-developed, and the narrative is delivering some solid twists — I especially love the Easter egg on the title screen after Ringabel's big reveal.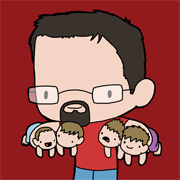 The Banner Saga tells an interesting story, features complex characters and is breathtakingly beautiful despite feeling desolate and hopeless. The combat system feels familiar but carves out its own niche, thanks to things like strength doubling as hit points and willpower being a limited resource refilled mid-battle only by killing foes. Everything presented by The Banner Saga feels organic, and every time I play it I want to know more about the world shared by humans, varl and dredge.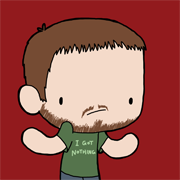 If I had to pick the one game I had the most fun with over the past three months, it would be Metal Gear Solid V: Ground Zeroes. It's not the most content-rich experience around, but it's a brand new Metal Gear and it demonstrates some impressive improvements. If nothing else, it bolsters my excitement for the upcoming Phantom Pain.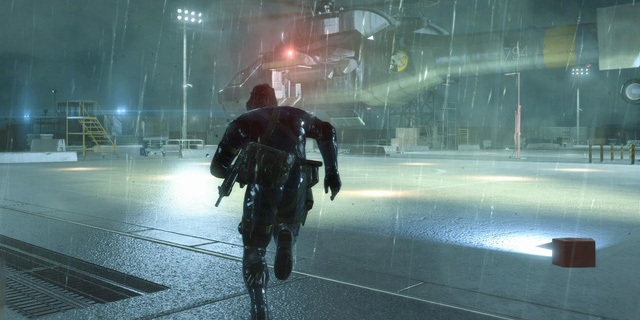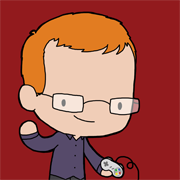 There were some truly phenomenal releases in early 2014, but the sweetest treats are the unexpected ones. Inazuma Eleven had long eluded American shores, but its flash release on the 3DS eShop meant we could finally experience the game without importing. It's truly something you can get lost in, recruiting all the players and crafting your squad to take on more and more challenging foes.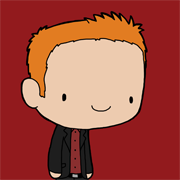 South Park: The Stick of Truth. I was pleasantly surprised by Lightning Returns, but the chance of playing an interactive episode (or season) of South Park is a dream come true for a longtime fan such as myself. There were at least five moments that had me pausing the game and dropping my controller due to uncontrollable laughter. Visiting Canada was the most unexpected hilarious moment I've ever had playing a game. Truly a treat.