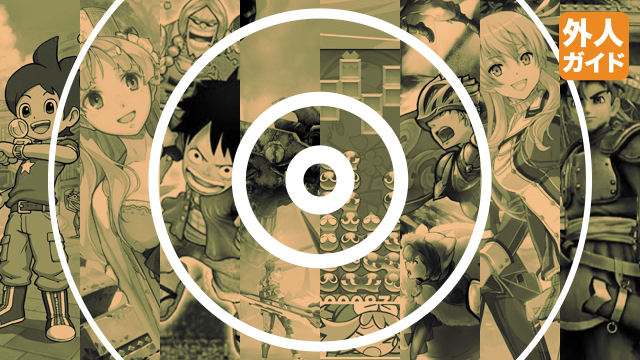 We live in a different sort of world these days, often getting localizations of niche titles before they're even released in Japan. But that doesn't mean everything makes it to the West! Here are ten games we could see Stateside in 2015, as well as assessments of their chances.
First, of course, a few ground rules:
It needs to be released or releasing by the end of March, but not announced for North America. There are too many projects that aren't yet done in Japanese, and plenty of those that will definitely make it over just haven't been announced yet.
It needs to be on a viable platform. As of now, that means 3DS, PS4, PS3, Wii U and Vita. (XB1 and PC too, but those just don't have many Japanese-developed titles.)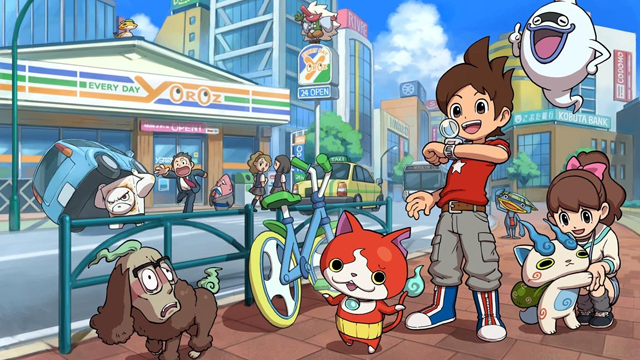 Yo-kai Watch
Platforms: 3DS
Likely Western publishers: Level-5 International America, Nintendo, Bandai Namco
Why we may get it: This one's been hinted at over and over again. It's a bit crazy that Japan's most-hype-inducing franchise hasn't made the jump yet, but that's likely because a large publisher (Nintendo?) is wanting to make a big push and get the global launch right. But yeah, we really should get this eventually, as it's a Japanese phenomenon that's kid-friendly and not on the Vita.
Why we may not: Whatever reasons have been holding it back since 2013? Stranger things have happened.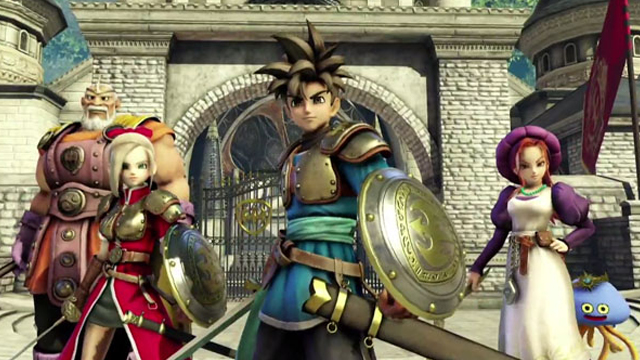 Dragon Quest Heroes
Platforms: PS4
Likely Western publisher: Square Enix
Why we may get it: Omega Force has been more prolific than ever, and this is one of its more high-profile projects. Musou games are fairly painless to localize, from what we can tell, and Square Enix likely wants to bolster its support of the PS4 in the markets in which it's thriving.
Why we may not: There's this bizarre reticence to release any Dragon Quest title overseas. It's likely due to low sales, but I bet Dragon Quest's "low sales" would be more than enough for a smaller outlet like Atlus or XSEED. Square Enix seems intent on keeping its franchises locked down, though.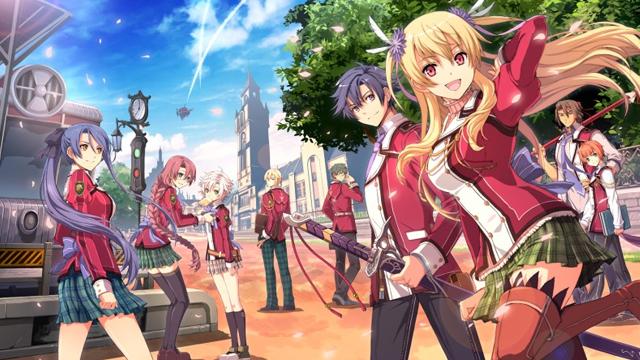 The Legend of Heroes: Sen no Kiseki
Platforms: PS3/Vita
Likely Western publishers: XSEED
Why we may get it: All the effort to release the first two Trails in the Sky games widely here seems to be paying off, as the huge games are getting noticed on PC. It may be a good time, then, to also take a look at a game developed since those titles' PSP releases? Possibly leaked by domain registration, it could be called Trails of Cold Steel in the West.
Why we may not: The games are huge, and even the PS3 market is dwindling, so it could depend on how easy it is to port from Vita or PS3 to PC.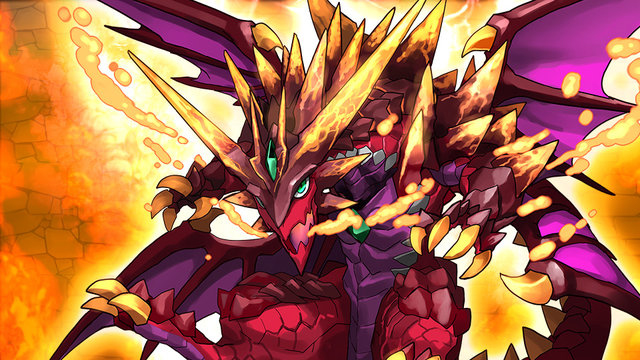 Puzzle & Dragons Z
Platform: 3DS
Likely Western publisher: GungHo Online Entertainment America
Why we may get it: The fleshed-out matching puzzle game was a huge success in Japan, not necessarily beating its mobile brother but selling over a million copies as a full-price retail title. GungHo's still-new Western arm could release it digitally, or it could partner with someone like XSEED for a retail release.
Why we may not: It was definitely fueled by the mobile game's success in Japan, and the game's Western version (while not a failure) hasn't reached that level of cultural saturation.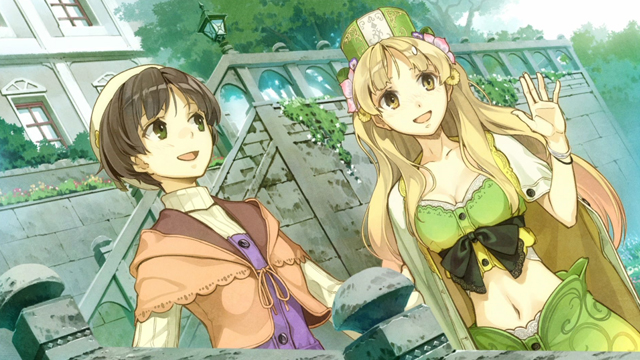 Atelier Escha & Logy Plus
Platforms: Vita
Likely Western publishers: Koei Tecmo
Why we may get it: It's basically just a formality at this point; Koei Tecmo has been cranking out the Plus remakes on Vita quietly but consistently, and people rather like the changes brought about in Escha & Logy.
Why we may not: We don't know how sales are going for previous Plus games, so for all we know they could be trending toward the "not breaking even" line.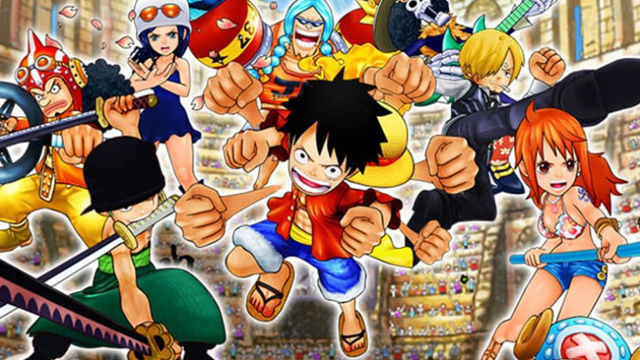 One Piece: Super Grand Battle! X
Platforms: 3DS
Likely Western publishers: Bandai Namco
Why we may get it: We may not have gotten the previous Gigant Battle brawlers in North America, but this new game shows off the New 3DS' NFC integration and the portable's Amiibo support, and those could be great selling points for a platform suddenly primed for arena battle games in the region. Also, the One Piece games have been localized with higher frequency as of late.
Why we may not: Again, it's a sequel to games we haven't seen here.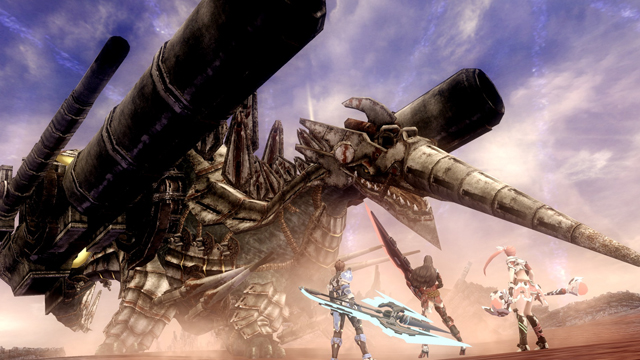 Phantasy Star Nova
Platforms: Vita
Likely Western publishers: Sega
Why we may get it: If Sony wants to continue its "Building the List" initiative, the best JRPG on the horizon to assist with localization is Nova, from a developer (tri-Ace) often bogged down with contract work these days but known for birthing the Star Ocean franchise. Its fall release in Japan was very well-received.
Why we may not: It's a Phantasy Star game, and it's on the Vita. The non-Japan sales potential could be limited.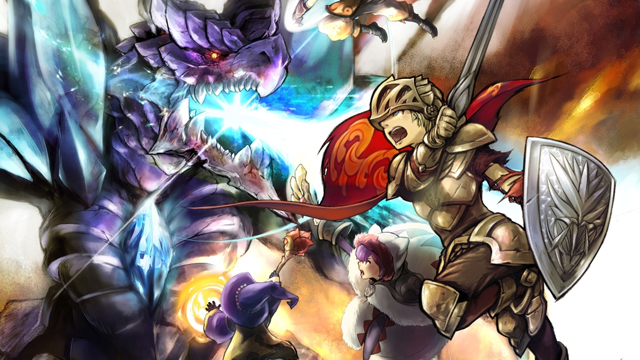 Final Fantasy Explorers
Platforms: 3DS
Likely Western publishers: Square Enix
Why we may get it: In some ways a spiritual sequel to the Crystal Chronicles franchise, Final Fantasy Explorers gives it more of a hunting-game bent, with a more mature aesthetic and focus on combat tactics. And the 3DS has treated Final Fantasy-adjacent games well so far, with Theatrhythm and Bravely Default doing well globally.
Why we may not: It's a Monster Hunter-style game in many ways, and those aren't as popular here. Also, if any company can just sit on big franchises and not localize them, history has shown that it's Square Enix.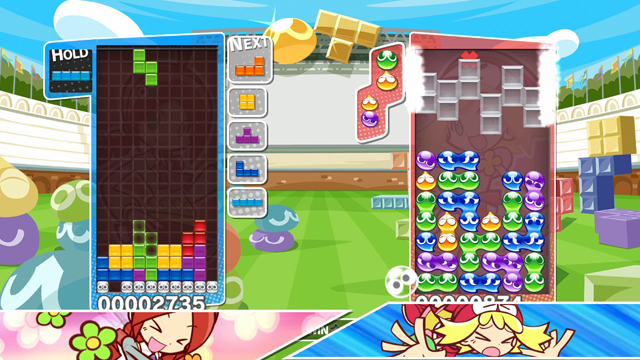 Puyo Puyo Tetris
Platforms: PS4/XB1/PS3/Wii U/3DS/Vita
Likely Western publishers: Sega, Atlus
Why we may get it: Tetris is rather popular here, making the extra baggage of Puyo Pop considerably more palatable to Western tastes. It doesn't hurt that there's not much "localization" work needed for a puzzle game, and it also doesn't hurt that the game's gotten some great buzz.
Why we may not: It's that Tetris license, and the possible licensing issues related to Ubisoft's deal to make Tetris games for a while. It may be too high a cost for a marginal release.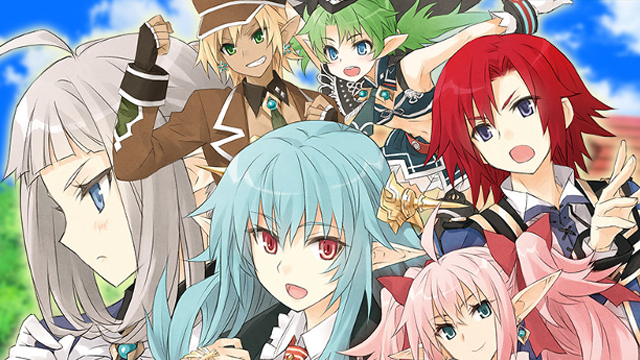 Forbidden Magna
Platforms: 3DS
Likely Western publishers: XSEED
Why we may get it: The Marvelous connection has led to XSEED picking up many titles released by the company in Japan, and this one doesn't seem any different, an RPG from what remains of Rune Factory developer Neverland. Another localization pointed to by domain registration, it looks like this one's being brought over as Lord of Magna.
Why we may not: It only saw middling success in its home region, possibly due to some since-patched issues and a general lack of marketing. Low Japanese sales can decrease confidence in global chances, but we're still fairly sure about this one.