If you like offbeat games, it doesn't matter what you call offbeat: Atlus has you covered with its just-announced titles. If you want to do first-person punching, there's Zeno Clash II (above). ACE Team's game, releasing on XBLA, PSN and PC early next year, features a new adventure and online co-op. Check out the other two announcements, Code of Princess and The Testament of Sherlock Holmes, after the break.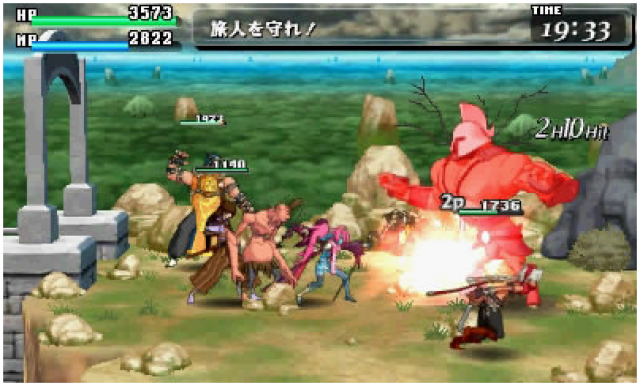 Releasing this fall, Code of Princess is a 3DS brawler that could be most succinctly described as the spiritual successor to Guardian Heroes, the Saturn gem that recently saw re-release on XBLA. You can play cooperatively with up to three others locally or online, and the game's RPG elements and stylish 2D visuals should make it a charming experience. Oh, and because it's Atlus, preorders come with an art book and soundtrack.
Frogwares' The Testament of Sherlock Holmes is being published in the U.S. by Atlus as well, continuing the cooperation with Focus Home. Out this September on PS3 and 360, the game has you solving crimes as the titular detective. At last year's E3, Frogwares made a bit of a splash by telling everyone that Holmes dies in this one, which is a weird first thing to say about a game.