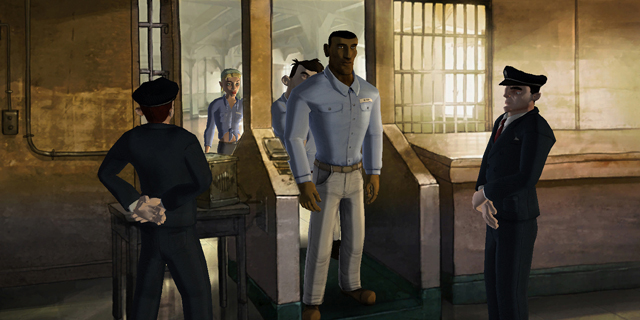 1954 Alcatraz is more mature and "American" than most of Daedalic's work; the game explores and embraces the social diversity of San Francisco, as well as the brutal, fight-ridden despair of prison. It has its whimsical moments, but it definitely shows its film noir influences.

What it is: An adventure game by Daedalic and Gene Mocsy, 1954 Alcatraz tells two parallel stories: Joe's attempt to break out of Alcatraz after being sentenced for armed robbery, and wife Christine's quest to find the stolen cash while aiding Joe. The two often depend on each other, and how the story ends depends on how you decide each should cooperate.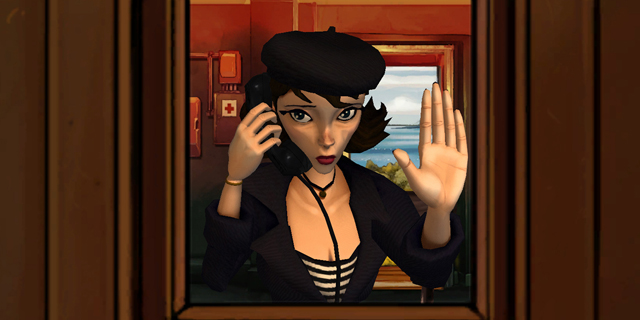 Why we're excited: Writer Mocsy is really embracing his familiarity with his city, putting a certain degree of realism and accuracy into his version of San Francisco. This, along with the two-sided narrative with differing motivations, makes for a game that's not about clicking things until something happens.
Joe's scenes are more about isolated problem-solving; he's in a prison. In one scene, for example, he's trying to cause a ruckus in the cafeteria by talking to the right people. Christine's segments are less linear. You'll have to go around various spots in San Francisco, following leads and watching out for gangsters. You can switch between these two at any time, and knowing when progress needs to be made on one side to continue is made apparent. (For example, Joe could be in solitary until Christine can find something he can use to get out.)
What we're wondering: This is Daedalic's first foray into a more Telltale-like 3D style, after developing a reputation for lush hand-drawn worlds. Will it retain the charm throughout? Also, there are choices throughout the adventure, and whether these are compelling largely depends on how the rest of the game comes together. You'll really need to be invested in both Joe and Christine if Alcatraz is to be what it intends.
There's no release date set for 1954 Alcatraz yet, but it will release on PC sometime in the fourth quarter of 2013.