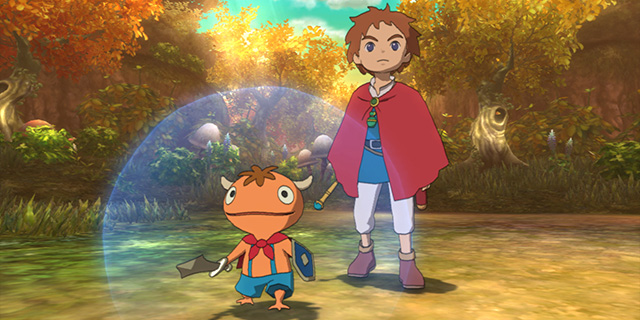 Studio Ghibli, with its huge following in Japan, is only in recent years developing a reputation in the West for quality animation. Level-5's experience is similar, as a major player in the Japanese gaming scene and only recently establishing itself in North America after finding success working with Nintendo on the Professor Layton series. Ni no Kuni has the hallmarks of both companies, and the level of quality that could only come from a collaboration between the two.

What it is: A role-playing game for the PS3, Ni no Kuni started life on the DS, but that version never made it to our shores. You control Oliver, a young boy, as he explores a magical world.
Why we're excited: The turn-based combat isn't terribly complex, but it has just enough elements to manage to keep things interesting. Oliver has a team of creatures with different abilities, and you can switch between him and a creature to suit the situation. He's also joined by friends on the quest, and much of the combat's based on a rock-paper-scissors mechanic that works. Oh, and the game really does look like an interactive Ghibli film, down to the movement and textures.
What we're wondering: Does the combat change up enough over the course of a suitably-epic story? Mostly, though, we're wondering if it will get the audience it deserves. It's a January PS3-only JRPG release with a strange name.
Ni no Kuni: Wrath of the White Witch is a bright spot on the cold Winter release calendar. Look for it on PS3 in January.