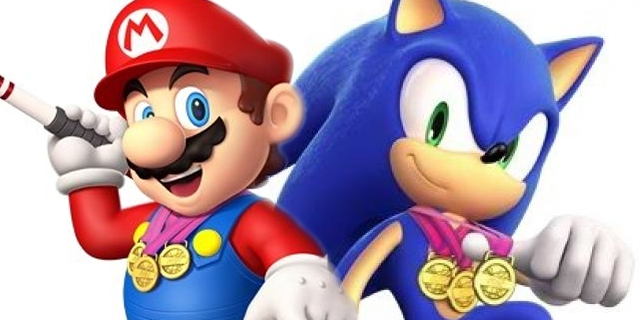 The Mario & Sonic at the Olympic Games titles are an interesting phenomenon. As Sega's chance at selling a game at Nintendo numbers, it gets a lot of the company's attention, but as an installment in a sports game series, it just doesn't get much critical attention or passion from fans and developers alike. The last title, released to coincide with the '10 Winter Games in Vancouver, swapped the original's waggle-fest formula for one that made some interesting co-op activities and focused on making the games more game-like. M&S 2012 continues that effort.
We got to try out a few different events, like the very-much-like-Mario Tennis Badminton and the out-of-left-field Equestrian. Sega is taking large steps to make M&S 2012 feel nothing like the original game. We don't know if we'll see regular track and field events in the final game, but we definitely weren't shown them.
The Dream Events are even more ridiculous this time around, and we are both excited and confused by that. Dream Discus, for example, has you riding a disc back and forth in the air, collecting rings and avoiding various obstructions. This seems interesting, but how is this discus, exactly? The last game brought us Mario Kart-like snowboarding. That was cool. We don't know what this is. It's also cool, though.
We also got to check out the 3DS version, which takes the concept and makes it even less like actual sports. You'll be twisting the circle pad, moving a stylus left and right and tilting the device to do various things. It could be fun, but we think the series' charm is in its party-friendly multiplayer.
We'll see Mario & Sonic at the London 2012 Olympic Games out late this year on Wii, and early 2012 on 3DS.