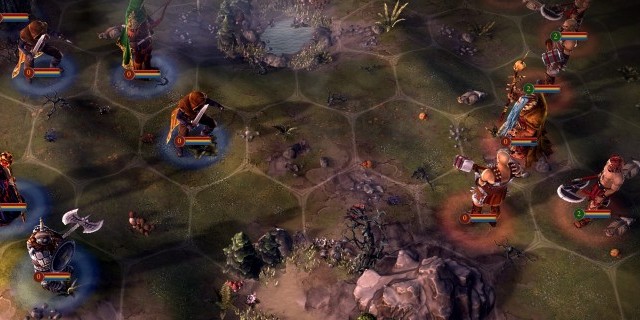 The first Eador game was has somewhat of a cult following. The game brought together many interesting elements from other titles, but a late, somewhat strange English translation and a simple lack of development resources left it a bit rough around the edges. Masters of the Broken World aims to change that, and from what we've seen, it's on target.
What is it: Developed by Russian developer Snowbird Games and scheduled to be released at retail and on Good Old Games, Eador: Masters of the Broken World was approved by Steam Greenlight in January. A sequel to 2009's Eador: Genesis, it combines aspects of Heroes of Might and Magic and Civilization into a medieval fantasy turn-based strategy game.
Why we're excited: In a genre with so few games, Eador aims to combine the best of its peers, with its own innovations. It offers a lot of gameplay for a low price, with an established world and back story. Also, the game is simply visually impressive. It is much more apparent that the world is a series of floating islands in a space-like void, which adds originality to the usual setting of medieval fantasy warfare.
What we're wondering: How much of the original game will show in its sequel, and what will it offer that we haven't seen before. The original offered a lot of gameplay, though it didn't exactly throw around many new innovations. Also, we wonder whether the karma system will have a bigger effect during longer games.
Eador: Masters of the Broken World is scheduled for release April 19.