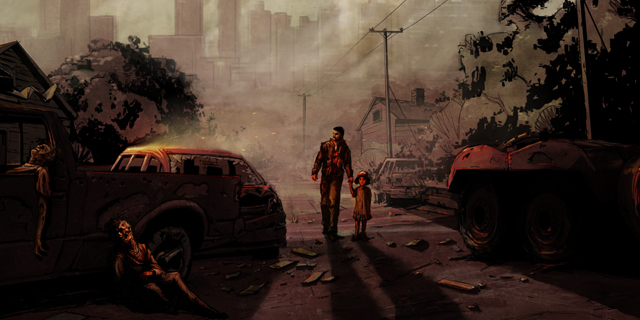 Robert Kirkman's comic series, The Walking Dead, is about zombies. Unsurprisingly, the team has heard many game pitches for the property, as, you know, the whole zombie thing. The hit AMC show probably didn't dampen interest, either. Telltale snagged the license by wanting to make a game that wasn't just about shooting and brains.
"We really wanted to focus on the human story," said Telltale marketing director Richard Iggo.
Rather than continue the story of comic protagonist Rick Grimes, this episodic adventure stars a cast of new survivors, centering around Lee Everett, an escaped prisoner trying to get out of Atlanta at the same time Grimes is venturing into the city. This allows the team to explore the same environments and events without being a retread of the original story.
Everett quickly meets a 7-year-old girl, Clementine, who becomes his companion in his journey. She's not just a follower, though.
"She kind of acts as your lense on the world," Iggo said. "She is like a moral compass, almost."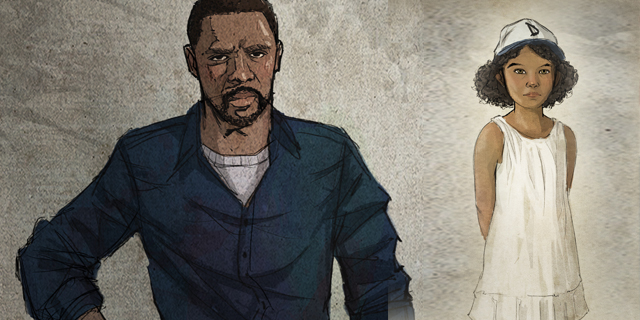 Even though a child plays a large role in the game, the content itself will be less kid-friendly. The game's on track for an M rating, and it's because they're staying faithful to the source material.
"It's not just because it's zombies and horror, but because of what happens between people that it's very adult in nature," Iggo said.
Gameplay wasn't revealed yet, but Telltale says it will be much more similar to the recently-revealed style of Jurassic Park than the point-and-click style of the company's usual fare. Telltale plans to reveal more information on The Walking Dead at San Diego Comic-Con and PAX, and the first episode is set for a winter release.