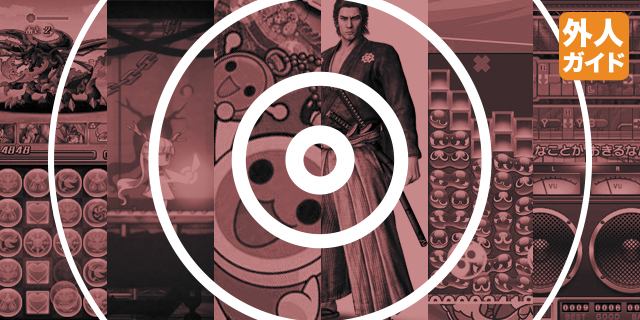 Whether or not you're a fan of importing games, nothing can really beat playing something in your native language. It's sometimes hard to know just what is going to make it to the West and what isn't, though. In the second edition of the Guide's Localization Radar, we'll take a look at the likely candidates to get picked up in the near future.
The time since the last Radar has been absolutely full of localization announcements, from the likely (Monster Hunter 4) to the not-so-much (A-Train 3DS). So… what else is out there to make it out of Japan? Oh, don't worry: plenty.
First, of course, a few ground rules:
It needs to be released, but not announced for North America. There are too many projects that aren't yet done in Japanese, and plenty of those that will definitely make it over just haven't been announced yet.
It needs to be on a viable platform. As of now, that means 3DS, PS4, PS3, Wii U and Vita. (XB1 and PC too, but those just don't have many Japanese-developed titles.)
With that, the Radar!
Announced localizations since last Radar: Inazuma Eleven (3DS), Senran Kagura: Shinovi Versus (Vita), Battle Princess of Arcadias (PS3), Monster Hunter 4 (3DS), Tomodachi Life (3DS), Disney Magical World (3DS), Atelier Rorona Plus (PS3/Vita), Fantasy Life (3DS), Hatsune Miku: Project Mirai Remix (3DS).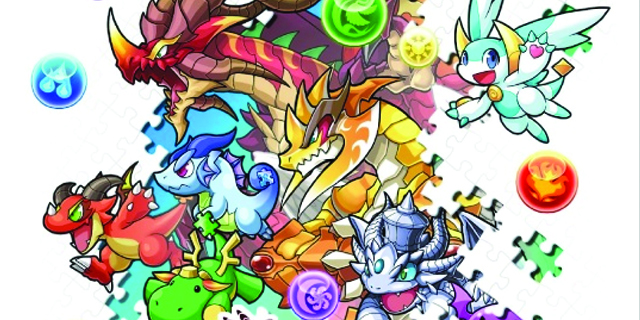 Puzzle & Dragons Z
Platform: 3DS
Likely Western publisher: GungHo Online Entertainment America
Why we may get it: The fleshed-out matching puzzle game was a huge success in Japan, not necessarily beating its mobile brother but selling over a million copies as a full-price retail title. GungHo's still-new Western arm could release it digitally, or it could partner with someone like XSEED for a retail release.
Why we may not: It was definitely fueled by the mobile game's success in Japan, and the game's Western version (while not a failure) hasn't reached that level of cultural saturation.
Daigasso! Band Brothers P
Platform: 3DS
Likely Western publisher: Nintendo
Why we may get it: The company seems willing to bring over smaller, more experimental projects for the 3DS (like Tomodachi Life), and this series in particular did find an English-language audience in Europe in an earlier installment (as Jam with the Band). Also, the game's really fun!
Why we may not: It could be an issue of network sharing architecture or song licensing, but mostly, it's that we've missed the franchise in North America so far, and making late debuts doesn't always work here. (Like with Starfy or Glory of Heracles.)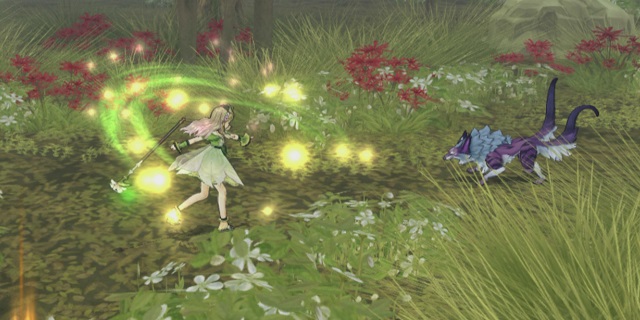 Puyo Puyo Tetris
Platforms: PS3/Wii U/3DS/Vita
Likely Western publishers: Sega, Atlus
Why we may get it: Tetris is rather popular here, making the extra baggage of Puyo Pop considerably more palatable to Western tastes. It doesn't hurt that there's not much "localization" work needed for a puzzle game, and it also doesn't hurt that the game's gotten some great buzz.
Why we may not: It's that Tetris license, and the possible licensing issues related to Ubisoft's deal to make Tetris games for a while. It may be too high a cost for a marginal release.
Atelier Ayesha Plus: The Alchemist of Dusk
Platform: Vita
Likely Western publisher: Koei Tecmo
Why we may get it: It's probably a mere formality at this point, as Tecmo Koei has been consistently releasing the Vita ports of the Atelier series in the West, though very quietly and without a retail presence. Ayesha was a well-regarded entry in the series, so it should be no exception.
Why we may not: Nothing's a given. Koei Tecmo's quiet stance does mean it doesn't exactly have the series at the core of its Western release strategy, and it is the Vita, so it could decide that wrapping up the Arland saga is a good stopping point.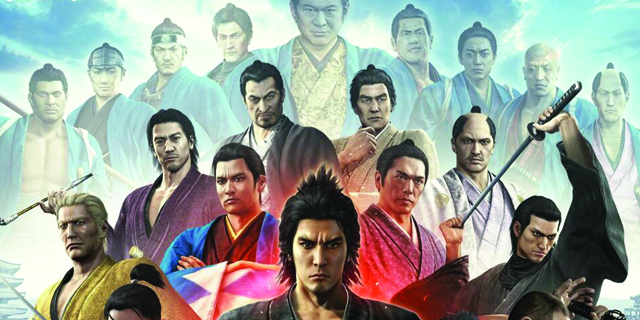 Yakuza Ishin!
Platform: PS4
Likely Western publisher: Sega
Why we may get it: While the PS3 is packing up shop, taking Yakuza 5's chances of making it to the West along with it, there's still quite the window for success for the newest, PS4-based entry in the series. It doesn't hurt that the Restoration-era setting feels fresh, especially to an audience that never got to play Kenzan!, its PS3 predecessor.
Why we may not: Yakuza doesn't exactly have a spotless track record of localization, and Ishin! leans heavily on Japanese history for its appeal.
Taiko no Tatsujin: Don and Katsu's Space-Time Adventure
Platform: 3DS
Likely Western publisher: Namco Bandai
Why we may get it: Maybe this is the time? With weird localizations being announced left and right, and the 3DS' success rolling along, it could be a good opportunity to bring a Taiko Drum Master game to the West again. Plus, its sci-fi elements (or its predecessor's fantasy ones) could be marketable in these territories.
Why we may not: It's been a really long time since we've gotten a Taiko game here, and this one has story text to localize. Also, I imagine the song licensing is a bit of a pain.
Still on the Radar: Yo-kai Watch (3DS), Digimon World: Re:Digitize Decode (3DS), Phantasy Star Online 2 (Vita/PC), Dragon Quest VII (3DS).
Fallen off the Radar: Gods Eater 2 (Vita), Yakuza 5 (PS3).