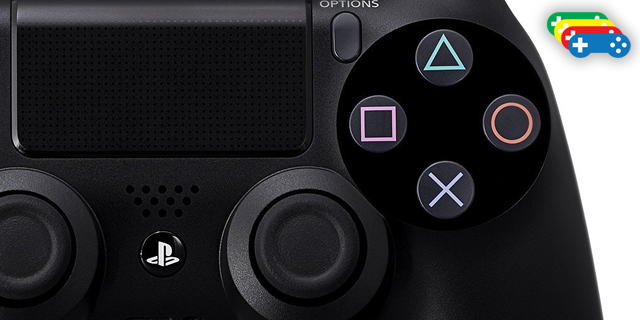 With a few years under their belt, the latest generation of hardware is starting to show what it's truly capable of accommodating in terms of same-room multiplayer. So here's the best of that! We're starting with the PlayStation 4 and covering the Xbox One soon, and it deserves top billing due to its efforts in the local multiplayer space.
A good multiplayer game has to have at least one of these four aspects, and the more it has, the better:

Party-friendly: This one's easy to pick up for newcomers and enjoy the first time even against stiff competition. It's also good for spectators.

Deep: Multiplayer games tend to be rather evanescent. These games have more meat on their bones, and stand up to multiple sessions or lots of consecutive hours of play on content variety alone.

Competitive: These are the games you play against your friends, build up skills and keep on challenging each other as you go. They're addictive because of the rivalries they create.

Cooperative: There's something about working together with friends that can really make an experience special. These do it, and they do it well.




Games can have smaller bits of these elements, and for those, I'm giving them these minibadges. I didn't forget about these parts of these games, but they may not define the core experience.
Anyway, onto the list: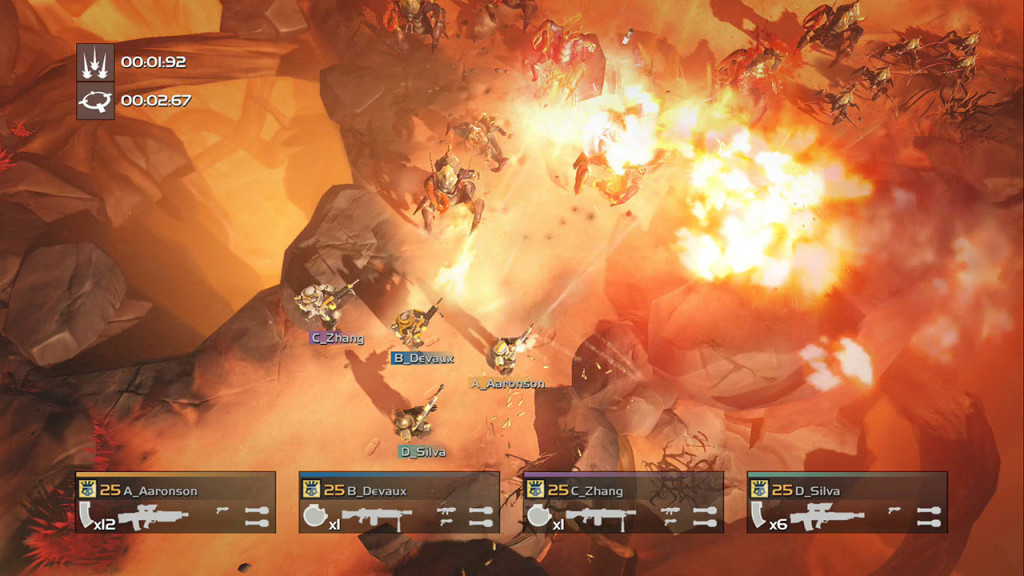 Helldivers: Arrowhead Studios took what it learned developing PC title Magicka and refined what worked, making a pick-up-and-play top-down squad shooter that still has the depth to keep you playing. Helldivers is best played in sessions with friends, as you can develop tactics and practice against enemies on your way to higher levels and more dangerous foes.


LittleBigPlanet 3: Even in its third installment, LittleBigPlanet charms with its worlds and characters. In this latest entry, multiplayer is made more cooperative through the use of various characters. Oddsock, Swoop and Toggle change up the mechanics for one player, but a full party of four makes each do their best in challenging situations. Oh, and you get to build vehicles and such this time, too.


Geometry Wars 3: Dimensions: After a long hiatus following the collapse of original team Bizarre Creations, the Geometry Wars series returned in 2014 with an entry that didn't get much attention but maybe should have. Of interest to local multiplayer fans are some interesting modes, both competitive and cooperative, allowing you to band together to survive intense waves or just start taking the fight to each other.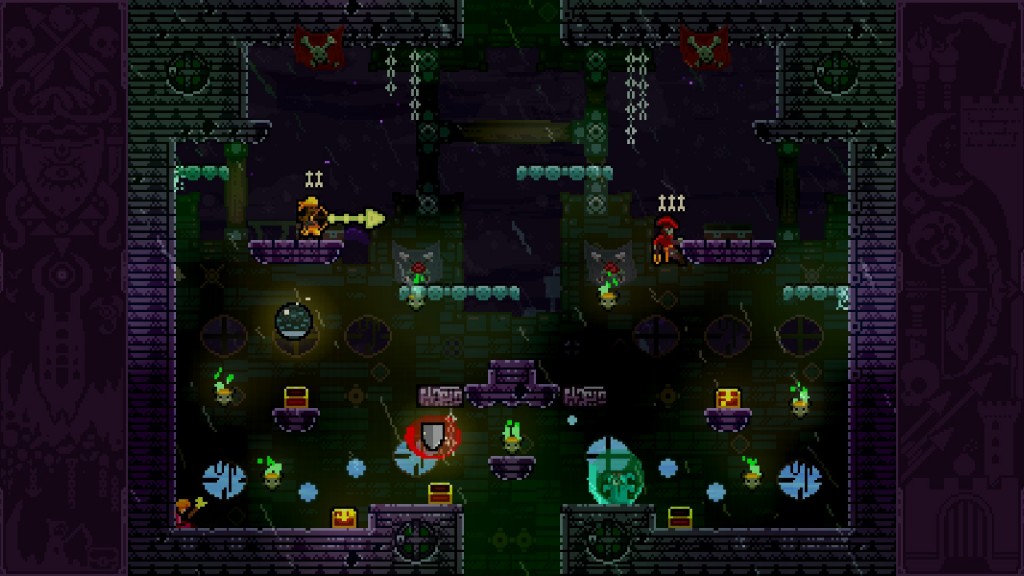 TowerFall: Dark World: The original TowerFall was a breakout indie hit, almost singlehandedly reinvigorating the local multiplayer space. Developer Matt Thorson has kept hard at work on giving players more and more options, and Dark World is the latest in this effort. There are so many stages, modes and modifiers here that you'll have a hard time getting tired of TowerFall.


Diablo III: Ultimate Evil Edition: Console Diablo is possibly the best Diablo, even with the franchise's roots on PC. Ultimate Evil Edition combines the game and its expansion to offer the most content it can, while retaining a streamlined interface and some fun enemy encounters. Be aware that you'll be doing a lot of looting and sorting through it later, but the game rewards a long-term commitment.


Borderlands: The Handsome Collection: Remember split-screen shooters? It's been a while since four players on one system was something you could regularly see, but The Handsome Collection allows for full four-player co-op in both Borderlands 2 and The Pre-Sequel. It runs fairly well, and it's handled much better than the old games' two-player splits (no scrolling the menu back and forth to see it!). If you haven't jumped into the series yet, it's a great place to start.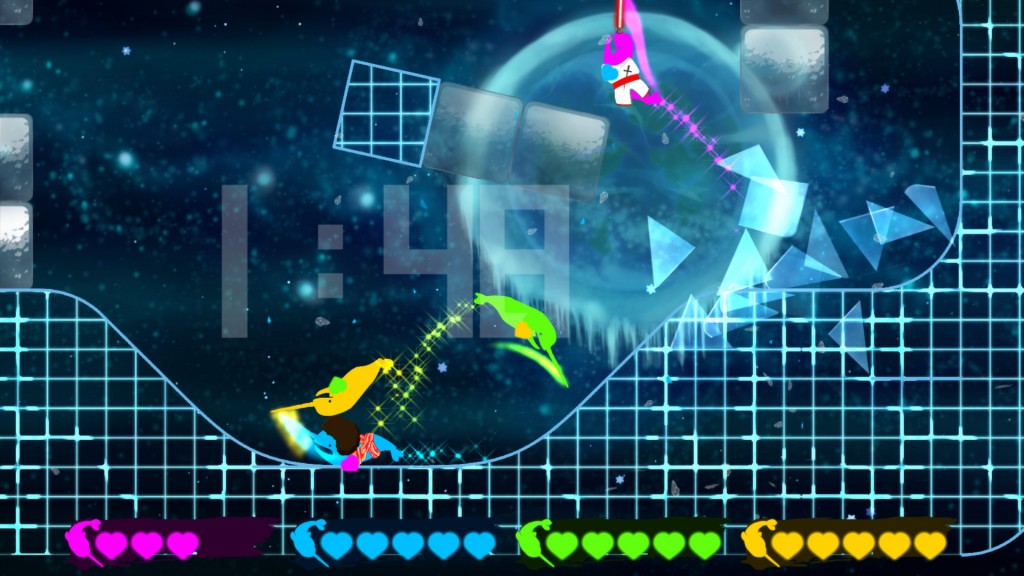 Starwhal: Just the Tip: Following in the wake of the aforementioned TowerFall, Starwhal uses a combat formula that's a little easier to follow: pierce enemies with the tip of your nose to defeat them. Players slide around everywhere and flip in an effort to keep from exposing themselves to attack, and the various levels change up the arenas, properties and hazards in a way that makes a lot of sense.


Octodad: Dadliest Catch: Oh, man. The craziness. Octodad's multiplayer mode allows multiple players to control various limbs of the fatherly protagonist, and the Roulette Mode randomizes these with every objective. Do both of these, as it's bizarre fun and a wonderful party showcase. (Also, it's just charming as it can be, with any number of friends.)


Jamestown Plus: Okay, okay, so it's not out yet. But from what we've already played of the original PC release, a console-native Jamestown game with more ships and stages will be more than enough to earn standout status on Sony's platform when it releases later this summer. It's a love letter to mid-'90s Capcom shoot-'em-ups, but the co-op is implemented in such a way that it feels like there's true cooperation rather than just simultaneous shooting.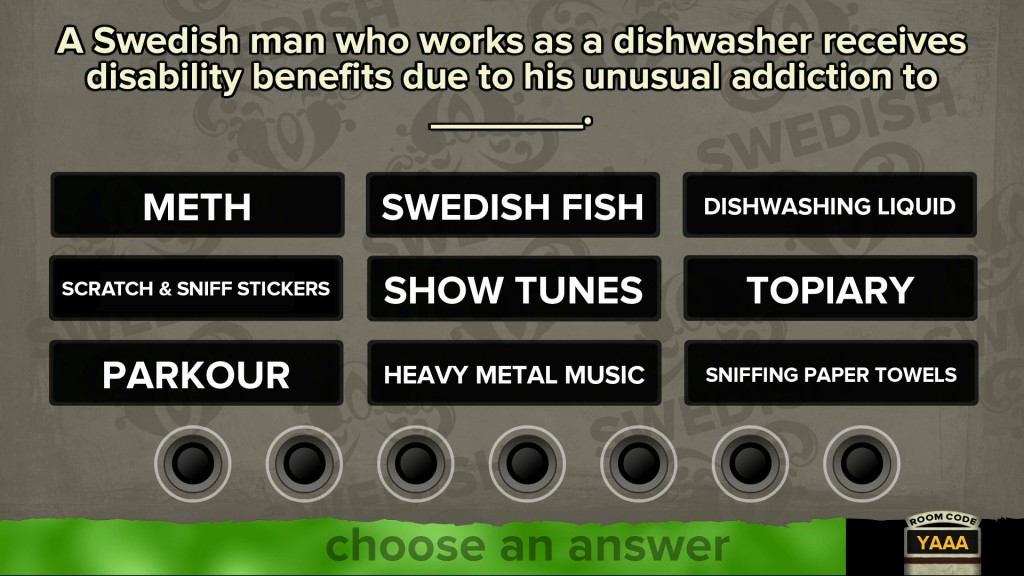 The Jackbox Party Pack: Nothing beats the The Jackbox Party Pack at a party. Games like Fibbage and Drawful are accessible and fun for lots of players of any degree of experience, and the "no controllers" premise means you'll grab some people who just refuse to touch traditional games. It's like a party board game, but way easier to set up and play.
For more fun with friends, check out the Multitap archive.