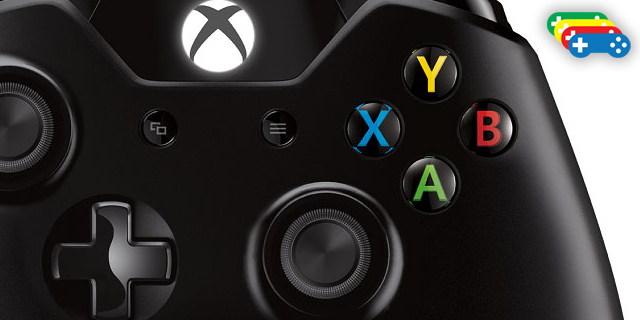 The Xbox One may not have quite the indie support of the PlayStation 4, but it's home to some truly engaging experimental titles and more than worthy of a look for fans of local multiplayer experiences. Here are the best titles for play by three or more that the system has to offer!
A good multiplayer game has to have at least one of these four aspects, and the more it has, the better:

Party-friendly: This one's easy to pick up for newcomers and enjoy the first time even against stiff competition. It's also good for spectators.

Deep: Multiplayer games tend to be rather evanescent. These games have more meat on their bones, and stand up to multiple sessions or lots of consecutive hours of play on content variety alone.

Competitive: These are the games you play against your friends, build up skills and keep on challenging each other as you go. They're addictive because of the rivalries they create.

Cooperative: There's something about working together with friends that can really make an experience special. These do it, and they do it well.




Games can have smaller bits of these elements, and for those, I'm giving them these minibadges. I didn't forget about these parts of these games, but they may not define the core experience.
Anyway, onto the list: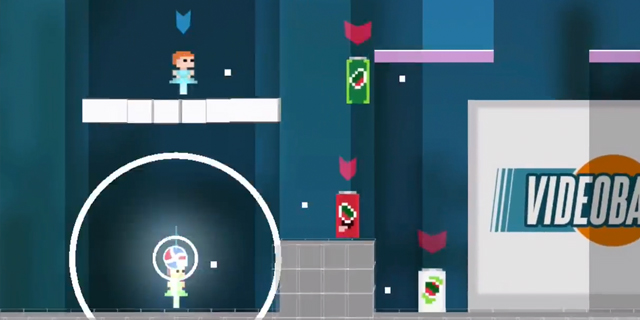 #IDARB: By far the jewel in the Xbox One's crown as far as local multiplayer is concerned, this four-on-four eSports-fueled chaos-fest lets you customize everything from the players and teams to music and "hashbomb" settings, and the result is simultaneously a great pick-up-and-play game and something with some serious bite.


Halo: The Master Chief Collection: Is it the end of an era? The Master Chief Collection brings together all the campaigns from what may be the last great split-screen shooter franchise. Halo 5 is going the other direction, but we're happy where we are. (Also, all the game's online problems, even if they're ironed out by now, don't apply to couch play.)

Voice Commander: What is it about Microsoft's student projects that turn into such interesting local multiplayer games? On Xbox 360, it was Aegis Wing, and the Xbox One follows with Voice Commander, a partially-Kinect-controlled defense shooter with asymmetrical co-op elements and a streamlined design that makes it worth trying over and over again. Oh, and it's free.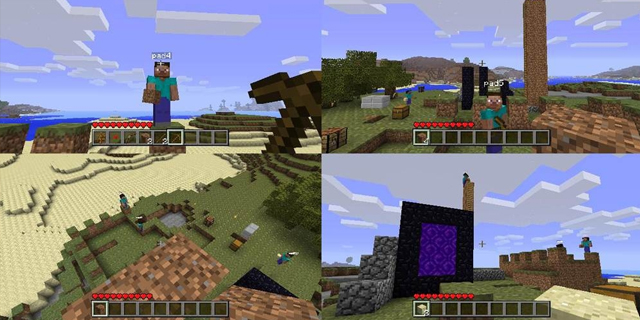 Minecraft: Xbox One Edition: While Microsoft hasn't yet put in any killer Xbox-only features to its branches of console Minecraft, it could definitely happen, and until then, it's certainly at least on par with its PS4 counterpart. All of them allow for a more casual, laid-back Minecraft experience, without mods to get in the way or network connections to deal with. Simplicity definitely has its charms, in this case.


Trials Fusion: Welcome to the future, indeed. Trials Fusion lets four players tilt at windmills (sometimes literally) at the same time, and when you're playing a game of best-ball, it's less frustrating to get through Trials' later challenges.


Rare Replay: Is this fair? This is probably not fair. Nevertheless, the Xbox One gets a boost from these old classics. From the retro racing of R.C. Pro-Am II and tough arcade play of Battletoads to the tactics of Perfect Dark and silliness of Banjo-Tooie, there's stuff here to love.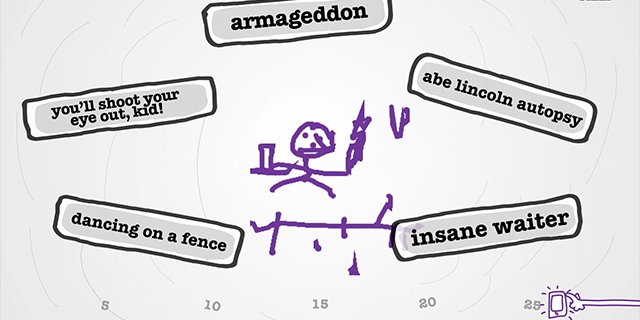 Lara Croft and the Temple of Osiris: The Lara Croft branch of the series has stripped everything out but the puzzle-solving and exploration, and Temple of Osiris makes it playable with more than just two. It may look like Gauntlet, but it's a lot less mindless, and as it turns out, that's what we wanted.

Jackbox Party Pack: This game is the best. It's available on lots of things at this point, but you should really own it however you can get it. It's a party centerpiece like no other, supporting tons of players in one room and managing to do it without bringing in wheelbarrows of controllers.


Rock Band 4: When it releases later this year, Rock Band 4 will bring a series that anchored the Xbox 360 to the new system, and with it almost its entire catalog of songs. Even if you burned yourself out playing it last generation, you're probably ready to give it another shot, yeah? Oh, and it adds a lot of innovations that make playing less of a rote repetition exercise and more of a, well, performance.
Need more? Keep an eye out for the upcoming Xbox 360 backward compatibility function, as Xbox Live Arcade was a breeding ground for great couch-play titles that still deserve your time and attention.
For more fun with friends, check out the Multitap archive.