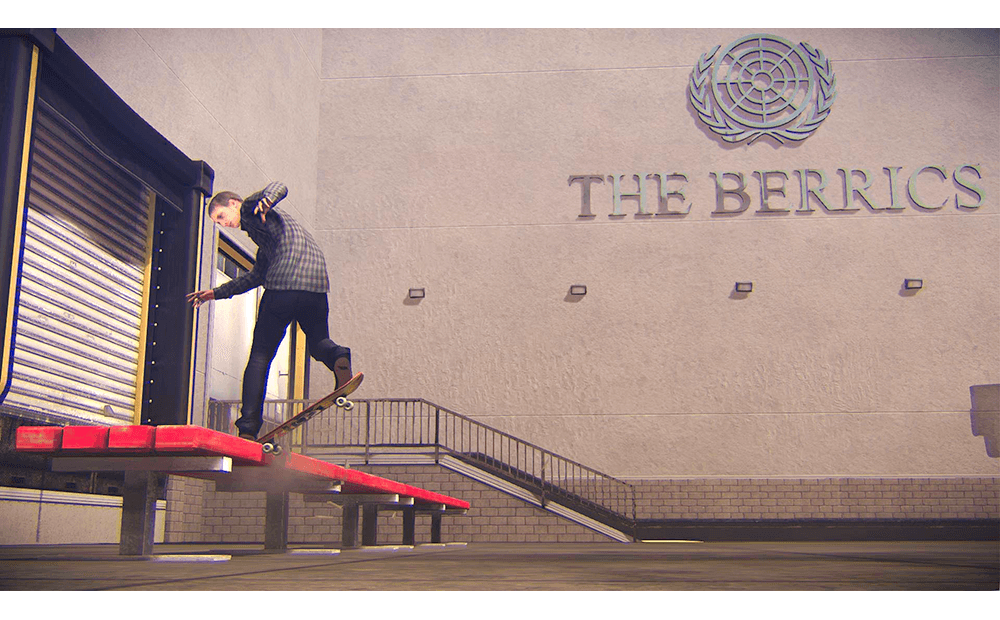 Tony Hawk is back, and it has halfpipes! Manuals! Rails! Reverts! Projectiles!
"Yeah, that really shouldn't have been included in the announcement."
Activision and Tony Hawk's Pro Skater 5 developer Robomodo know what they're trying to do is a difficult dance: update Pro Skater for modern players while still feeling like the old days. A slip-up like the "projectiles" line in the initial release frustrates the team as much as it instills doubt in the fan base, because it really does seem like the franchise could finally be on the right track after years of experimentation and failure.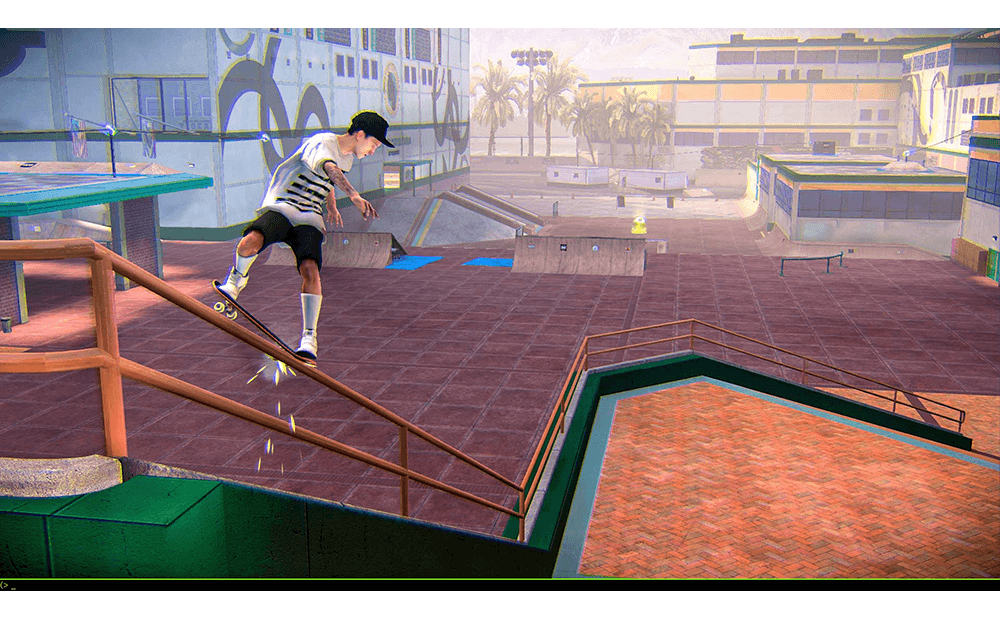 The best place to see this mash-up of innovation and nostalgia is in Tony Hawk's Pro Skater 5's park selection. There are a few "mash-up" levels, designed to evoke old environments without being carbon copies. For example, the new Bunker puts together elements of the first game's Warehouse and the second's Hangar, and will likely be the starter area for the new game due to its comfortable feel. There's also School 3, which… well, it does what you think it does, meshing the first two School areas with different configurations and a few new tricks.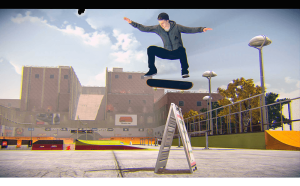 Joining these levels will be a host of parks made to closely resemble real-life locations, like famous LA skatepark The Berrics. This is intentional, as the game itself really strives to feel more like hanging out with friends at a place like that. Tony Hawk's Pro Skater 5 is built around 20-player online parks, with free skate on by default and the option to enter challenges and campaign levels with friends from there. (It'll work offline, too, but it's clear that online play is the focus here.)
These dedicated servers are intended to "be open long before you get there [and] stay open long after you leave," and time will tell whether this encourages players to lounge around or fizzles with fans yearning for fast-paced two-minute runs. Still, the snappiness of the loading is such that it feels almost instantaneous, so it likely won't end up being any worse than a lobby screen with a little too much development time and could be a compelling place to just chill out.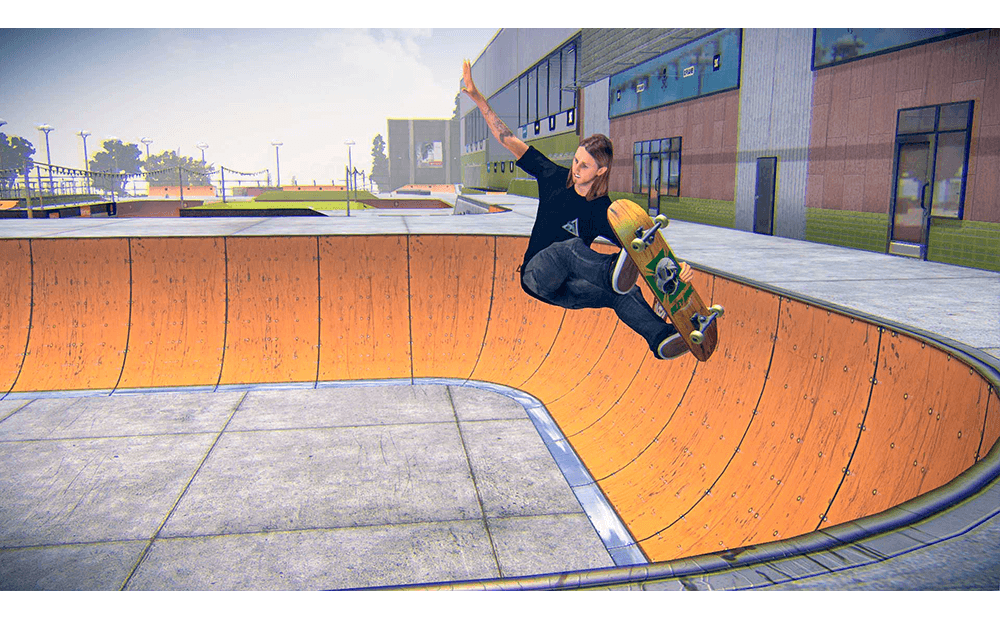 The controls are an area that have seen a lot of time and attention. Robomodo knows about the criticisms of its previous effort, Tony Hawk's Pro Skater HD, and have spent myriad hours making sure that the little things feel natural and comfortable. The result is a game that controls much more like "old Tony Hawk" than the past decade's efforts, even with quite a few innovations.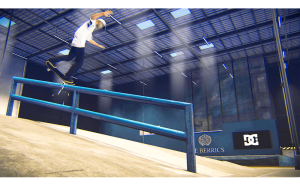 There's a clear theme in the new controls: making it less frustrating to pull off big tricks. There's Push, which lets you hit the right trigger to gain speed early and start your run without jumping and flailing about to start moving. There's Slam, which lets you defy physics and push yourself downward to land earlier in case you're about to miss that rail or careen out of bounds. There's a recovery function, designed to give you a shot at landing tricks when you're landing at a totally wrong angle, and there's the option to trigger your special meter whenever you wish rather than being forced to use it right as it's filled.
This means Tony Hawk's Pro Skater 5's control setup is something old players may need to get used to before using effectively, but it should provide a less painful experience for lesser players and more scoring opportunities for riskier pros. (Don't worry, though: you can still bail, a lot, and ragdoll Tony Hawk is still as amusing as ever.)
There's a lot of Tony Hawk's Pro Skater 5 that we'd love to spend more time exploring, like the robust new park editor and the challenges themselves (which incredibly rarely include a projectiles component). We'll get a chance when it releases on PlayStation 4 and Xbox One on September 29, 2015, and on PlayStation 3 and Xbox 360 sometime later.