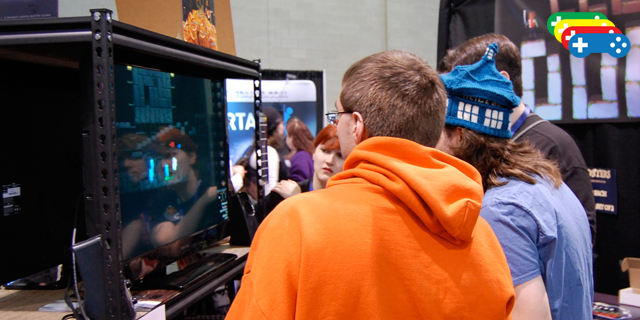 This year's PAX East was a great showcase for many upcoming titles, big and small. A theme definitely stuck out this year, though, and it's one that readers of this column will probably appreciate: local multiplayer is making an appearance in full force. In every corner of the show floor, you could find a great project that harkens back to the days when the feature was more common. Here are three specific ones to keep an eye on.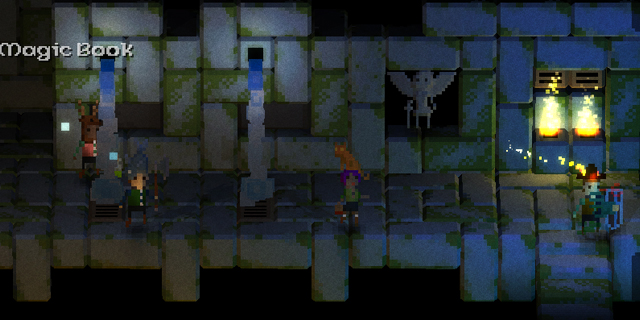 Legend of Dungeon
This project, by two-person studio Robot Loves Kitty, is clearly a labor of love. It's a co-op roguelike with pixel art, which probably checks enough boxes, but you'll also find silly hats and more retro dungeon-crawler references than you can handle. Oh, and dynamic lighting! That makes it stand out from others like it, for sure.
The PAX East setup had players using Famicom-like controllers, and that says a lot about the game's philosophy: simplicity in control, so you can focus on the task at hand: navigating a dungeon with many dead ends. It's super-silly at times, and bad things happen when you least expect them, so it looks to be a fun one to just kick back with and enjoy.
The game's currently available in alpha, and also working its way through Steam Greenlight.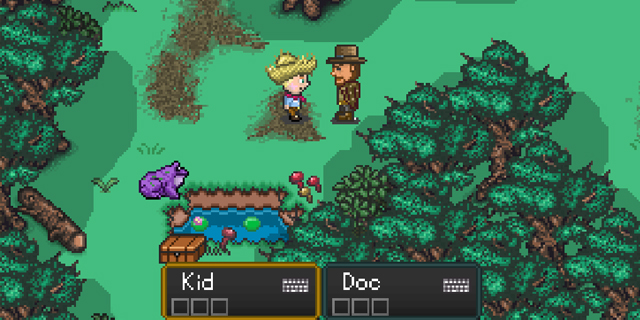 Boot Hill Heroes
At first glance, this project from Experimental Gamer looks a lot like Earthbound. And second. And third. But once you get past its homage aesthetic, Boot Hill Heroes has a twist all its own. Four players can control the characters in battles, not unlike RPGs such as the Tales series. It's a menu-based system, and each character has four abilities at once. It's not boring to watch the first player walk along, though; others can use the bottom menus to customize loadouts from any moves learned yet, and it seems like there will be a lot of options.
It's too early to tell if the balance and meaningful combat variety will be there in the final game (or if some of the technical issues will be ironed out), but the interface seems to be on track. Boot Hill Heroes hits PC and Xbox Live Indies soon, and can be pre-ordered at the team's site.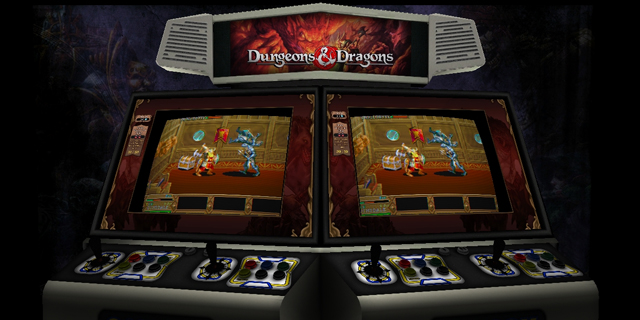 Dungeons & Dragons: Chronicles of Mystara
It's weird that just last installment I was asking for a re-release of Capcom's classic Dungeons & Dragons games, because that's exactly what we're getting. And soon. Ported by Iron Galaxy, the versions of Tower of Doom and Shadow over Mystara will have all the company's usual frills: GGPO for online play, achievements systems and playable "arcade cabinet" views. (Including that one above, which I can confirm is in the game, hilarious and not at all a reasonable way to see what's going on while you're playing.)
For those who anticipate its release this summer (on PS3, 360 and Wii U) as the first shot at these classics, a word of warning: don't form a party with more than one magic user. Just don't.
Other titles: So many to look forward to! Whether it's the local-enhanced PS3 port of Diablo III, the soon-to-release BattleBlock Theater or Tribute's Mercenary Kings, there was a lot more at the show for four-player fun. Oh, and it was also a great reminder that many of the best local gaming experiences are unplugged.