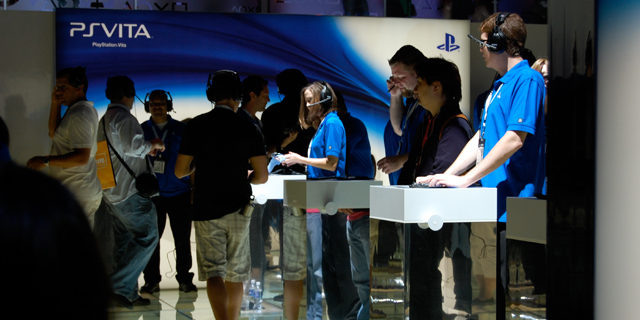 Ready for this year's E3? We're here to help, with a look at the Big Three.
What we know: The recently-revealed God of War: Ascension will definitely see some time in the spotlight, as will Naughty Dog's The Last of Us, United Front's LittleBigPlanet Karting and SuperBot's PlayStation All-Stars Battle Royale. We also know about some upcoming PSN projects, thanks to the company's open communication on its PlayStation Blog. There's bound to be a few first-party Vita titles on the way, though we've largely heard of only the cross-play ones.
What we think we know: We hear we'll see something from Quantic Dream's next project at the show, which should be interesting, at least. The next-gen console denial was much less strong than Microsoft's, but we believe it more; Sony has a handheld to sell and won't want to crowd the conversation. To push the Vita, we'll probably see something related to Inafune's Monster Hunter-like game, Soul Sacrifice.
What we want to know: The Last Guardian, anyone? We hope it's not dead. Is the Move gone, or will we see a second wave of titles that finally make it viable? Also, though it wouldn't necessarily be the smart business move, heck yeah we want to know more about the next console.
We'll know for sure next week as the show begins! What do you want to happen?